33rd AMVAC VetMadrid 2016 Congress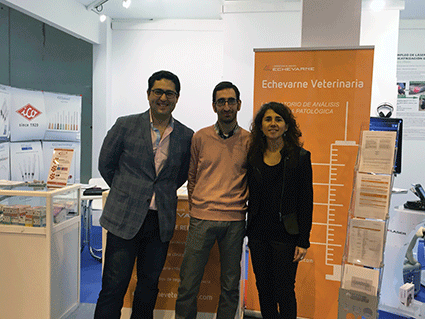 AMVAC (Madrid Association of Pet Veterinarians) once again hosted the Annual Congress VetMadrid, which presents thirty-third edition.
The Congress and the Fair took place on the 3rd, 4th and 5th of March at the IFEMA fair facility in Madrid. VetMadrid 2016 was presented as Medicine and Surgery of the Digestive System and Nutrition.
The conference brought together experts from across Europe, USA and Canada. They went through subjects of interest to the veterinary collective with the aim of expanding professional knowledge of its members.
Alongside the conference, IFEMA summoned the 9th edition of PROPET, Fair for the Pet Professional. During these days, PROPET met the latest leading brands in equipment and products for specialized trade as well as everything related to the field of veterinary medicine, hygiene and beauty equipment for clinics; food and nutrition; and management services; associations and organizations and the press.
It is a meeting point of reference for Pet Professionals in Spain, offering an overview of developments in the sector.
Therefore, once again, Echevarne Veterinary attended the trade show, to unveil its range of tests and service equipment request, sample collection and delivery of results.
Return